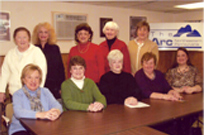 We are very pleased with how successful last year proved to be for the Auxiliary and The Arc. We are proud of our accomplishments since the formation of the Auxiliary. Many of you have joined us for the fun and exciting events we have held during the past year. We hope you will decide to return and perhaps bring a friend!

This is just a brief account of some of the highlights of the year for a very busy group of ladies: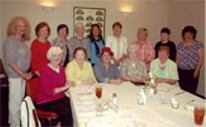 Sara Wolff's Celebration
Bus Trips to Mount Airy and Sands Resort Casinos
Readings in 3rd grade classrooms held at John F. Kennedy, Whittier and Forest City Schools
Card Party Honoring Claire Maldonato and the Ladies of UNICO
Spring Flowers and Poinsettia Sale
Cookie Walk

Please keep in mind that these talented ladies not only donate their time and talents but they also go out and solicit donations from others as well as making and donating numerous gifts and gift baskets for raffles throughout the year.

The Board has been able to accomplish many goals thus far this year. The two most important roles of The Friends of The Arc Auxiliary have always been raising awareness as well as raising funds for The Arc. The Auxiliary has certainly done a fine job of raising funds through the various functions and activities they have held through the few years they have been in existence! Now, armed with a great group of ladies, their goal is becoming a reality.