Membership Campaign 2020
Celebrating 65 years of programs for children and adults with intellectual and developmental disabilities
Dear Friend of The Arc,
The Arc of the United States has a network of more than 140,000 members and close to 700 affiliated chapters nationwide. By becoming a member, you can be a part of the largest grassroots movement to protect the rights of people with intellectual and developmental disabilities (I/DD). As part of this network, you'll be connected to others with and without disabilities who share your beliefs and your challenges. Self-advocates (an individual with I/DD), their family members, experts and professionals in the field and advocates and activists work together through The Arc to ensure that people with I/DD have the resources to meet their needs and live self-determined lives.
We are asking if you would join our worthwhile cause. As a member, you are uniting with an organization who has dedicated its time and energy to children and adults with I/DD and their families. People who deserve to have the support and services they need, want and enjoy.
Benefits of Membership:
Your membership means building better lives and also entitles you to benefits:
Newsletters from The Arc-US, The Arc-PA and The Arc-NEPA - with up-to-date information on The Arc and developmental disability information.
Access to insurance coverage rates through The Arc-US's partner Mercer.
Up-to-the minute alerts about the latest on Capitol Hill.
Discounted registration to the annual national events.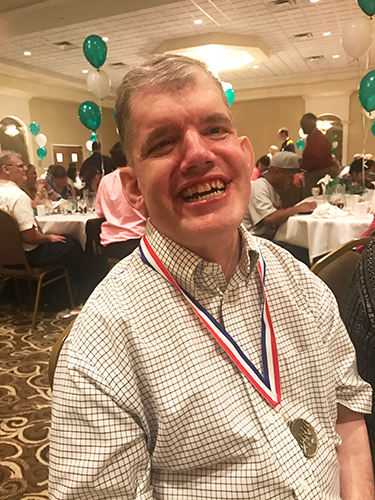 We need you in order to continue our services and advocacy, and also to provide a strong voice in Harrisburg and Washington on behalf of the individuals we serve. The more people who join as members equals more voting privileges on legislative issues affecting people with I/DD. Our members mean the world to us and we are so very thankful for your support.
Please use the DONATE button to send along your support. Please type membership in the MEMO portion and include your email address! Information will be forwarded to you as soon as it becomes available. Thank you for your continued commitment and generosity. We are here because children and adults with I/DD need us to be and rely on us. Please let us know if you have any questions or concerns.
Sincerely,
Eileen
Eileen Rempe
Director, Public Relations and Development